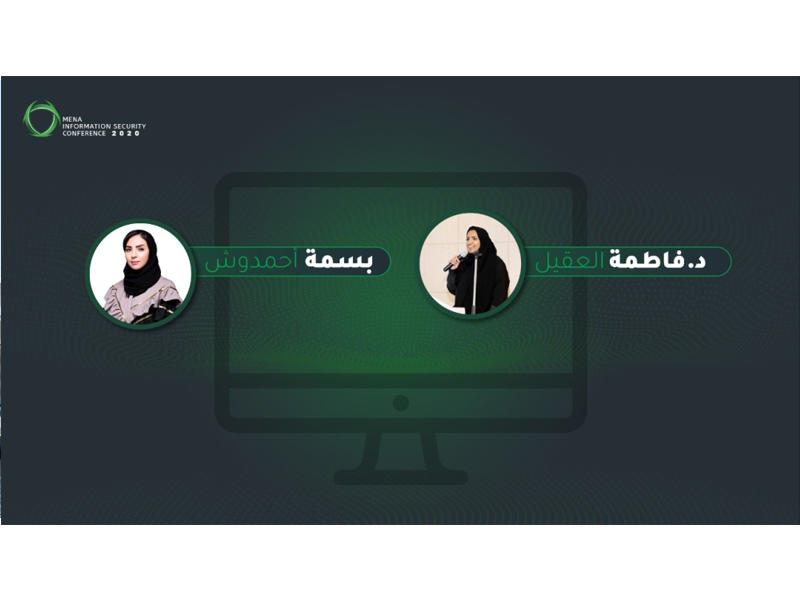 Riyadh: «The Gulf»
Basma Ahmadoush, a cybersecurity consultant and co-founder of "Women in Cyber ​​security," revealed that according to a study conducted by the non-profit professional organization in cybersecurity (ISC), women represent 24% of the workers in this vital sector industry around the world.
This came during the session "Women in Cyberspace – Localizing Our Most Valuable Resources", on the sidelines of the eighth session of the "HYPERLINK" conference https://www.virtuport.com/virtuport. For Information Security Solutions in the Middle East and North Africa, held virtually, under the title "The Evolution from Cyber ​​Resistance to Cyber ​​Flexibility in the Era of Smart Cities, Digital Economy and the Internet of Things", which ended yesterday, Tuesday, under the auspices of the Saudi Federation for Cyber ​​Security, Programming and Drones.
Ahmedouche, who is the co-founder of the Middle East Women in Cyber ​​Security Association (WiCSME), stated that women tend to present different views than men, so it will constitute a major shift in addressing cyber risks, explaining that what keeps women away from this field is the societal view that You see it as a profession restricted to males, not females.
A report issued by Ernst and Young asserted that by 2028 women will control 75% of consumer spending globally, while the focus of security will be on consumers over the years. This is why it is so important for them to get cybersecurity jobs; Because they have the necessary experience, they are expected to become wiser than men.
Dr. Fatima Al-Aqeel, president and founder of the Siaj Information Security Group, stressed during the session the importance of giving women more incentives in the field of cybersecurity, and promoting their enrollment in the largest number of them in specialized fields of education in this vital specialization, while giving them jobs that commensurate with their cyber skills.