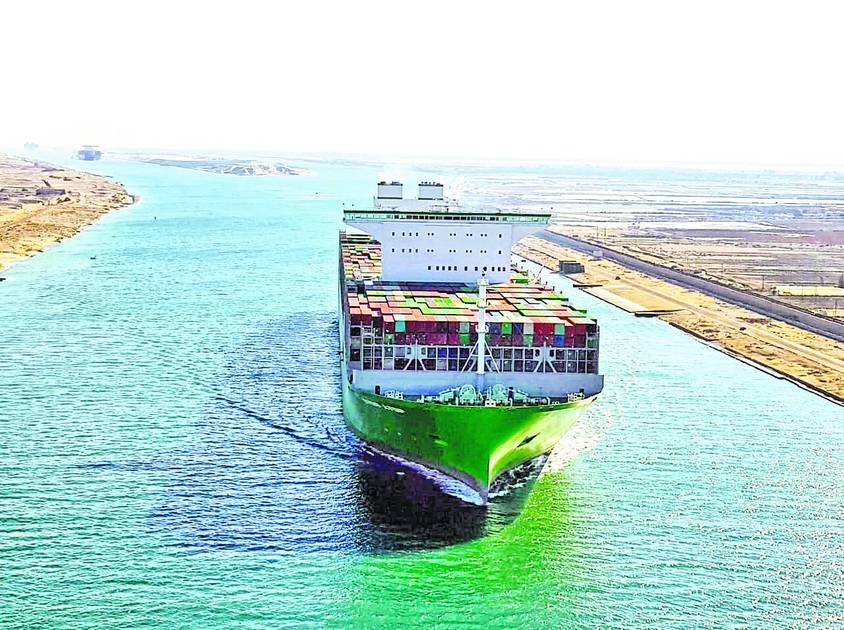 The Suez Canal Authority announced, on Wednesday, that the Egyptian treasury's revenues from this vital water artery in 2022 amounted to $8 billion, "exceeding all previously recorded numbers," and recording about $22 million at the beginning of each day.
The authority said in a statement that "the canal's navigation statistics during the year 2022 set new and unprecedented records throughout the history of the canal," which opened in 1869.
She added that last year the canal recorded "the highest annual transit rate of transit ships, with 23,851 ships crossing, and the highest annual net tonnage of 1.4 billion tons."
These revenues represent an increase of 25% compared to 2021, according to the statement.
According to the statement, these increases in revenues and transit rates were achieved thanks to the New Suez Canal, which was dug in 2014 and 2015 and greatly increased transit traffic.
The new Suez Canal project is one of the "mega projects" launched by President Abdel Fattah El-Sisi, for which the government has allocated large funds in recent years.
This corridor, parallel to the main corridor of the canal, was dug in 2014 and 2015, and since then it has facilitated the passage of ships and reduced the time it takes for navigation in the canal.
In addition, Egypt annually increases taxes and other transit fees on ships. These taxes and fees constitute one of the main sources of foreign exchange in the country.
(AFP)
.