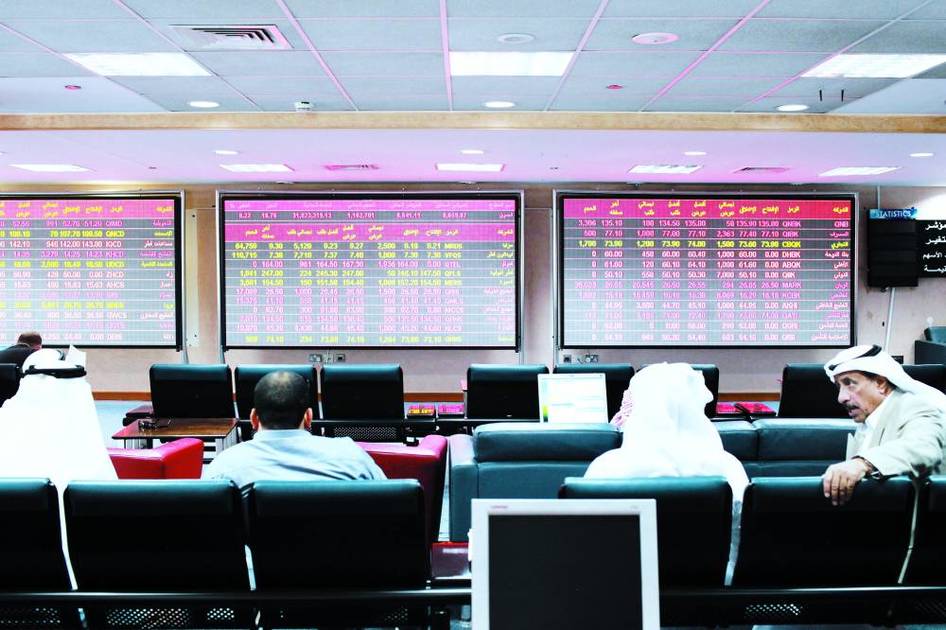 The Qatari stock market continued its gains, on Wednesday, for the fifth consecutive session, outperforming its peers in the Gulf region, following strong corporate profits, while Abu Dhabi shares closed lower.
The Qatari index rose 0.5 percent amid a rise in the financial sector and raw materials companies. The share of the Commercial Bank of Qatar jumped 10 percent, following the growth in its annual profits and the increase in dividends.
The bank announced that its annual net profit grew by more than 22 percent to 2.81 billion riyals ($771.98 million), outperforming analysts' expectations of achieving a profit of 2.34 billion riyals. The bank raised the annual cash dividend by 56 percent, compared to 2021, to 0.25 riyals per share.
And the main index of the Saudi Stock Exchange increased 0.1 percent, supported by gains in the health care, financial services and raw materials sectors, with shares of Dr. Sulaiman Al Habib Medical Services Group rising 3 percent, and Dallah Health 5.3 percent.
Oil giant Saudi Aramco ended a six-session rally, down 0.3 percent, while Al-Rajhi Bank, the world's largest Islamic bank by market value, rose 0.4 percent.
Outside the Gulf region, the blue-chip index closed on the Egyptian Stock Exchange, up 2.1 percent, continuing its gains since last Wednesday.
Fadi Riad, senior market analyst at Capix.com for the Middle East and North Africa, said, "The Egyptian stock market continued to rise as foreign investors continued their buying spree. The market may continue to benefit from improved sentiment."
A poll conducted by Reuters, on Wednesday, showed that the Egyptian economy will grow 4.8 percent in the current fiscal year, a faster pace than the government expected, but it will not achieve its goals in the medium term. (Reuters)
.