The Chairman of the Advisory Council of the Second Riyadh Health Cluster, Dr. Mansour Al-Hawasi, inaugurated the activities of the Saudi Pharmacist Day in the "King Fahd Medical City", with the participation of a group of speakers, interested people and experts in the field from various medical authorities and institutions in the Kingdom, with the aim of highlighting the achievements and successes carried out by him. The Saudi pharmacist presented the difficulties and challenges facing the profession, and educating the community about the role of pharmacists in improving and promoting health care.
In this regard, the Acting CEO of "Riyadh Health Cluster II", Dr. Khaled Al-Omar, explained that the pharmacist's work greatly overlaps in studies and treatment plans, their development and evaluation, and spreading awareness through community organizations specialized in health awareness. He added that the pharmacist has an important and pivotal role in drug education to ensure the health of the individual and society.
In turn, the Director of the Pharmaceutical Services Department at the Second Riyadh Health Cluster, Dr. Nayef Yamani, stated that the most prominent challenges of the pharmacy profession are providing wise health care that depends on measuring service efficiency based on the results of the treatment plan provided to patients. Yamani, that the field of pharmacy practice in health care facilities is wide, as the pharmacist is the first line of defense against medication errors.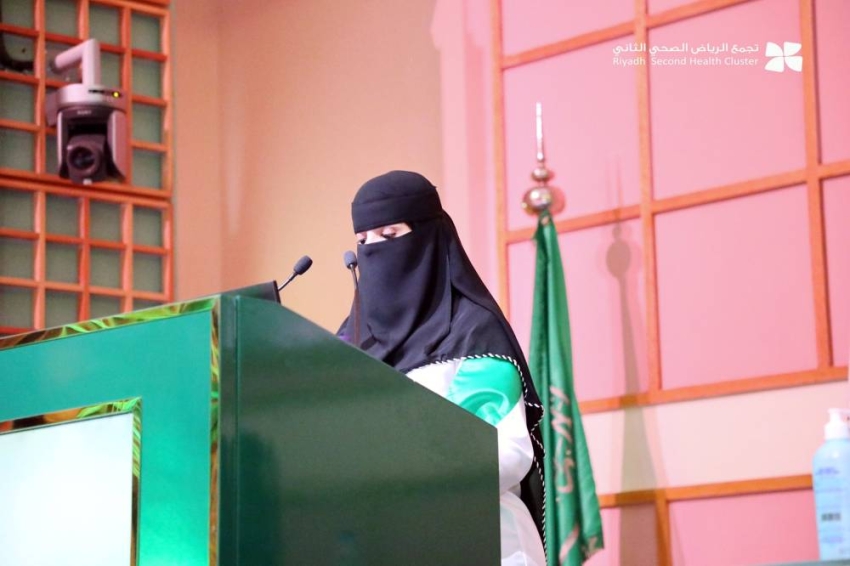 For her part, the head of the organizing committee, Dr. Hind Al-Osaimi, confirmed that the pharmacist's participation in research studies and treatment plans contributes to providing high-quality health care. She pointed out that the "Second Riyadh Health Cluster", represented by the pharmaceutical services, provides high levels of comprehensive pharmaceutical care through primary care clinics, general and specialized hospitals and medical cities, achieving integration of care with the rest of the components of the cluster, as well as alignment with the objectives of the health transformation program within the vision Kingdom 2030.
.