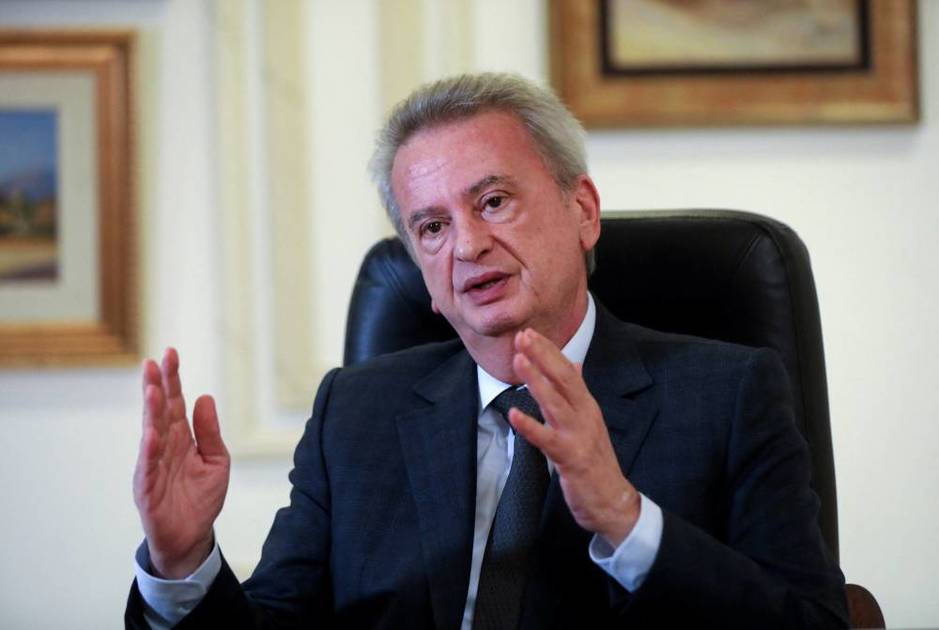 Reuters revealed that the hearing of the Governor of the Banque du Liban, Riad Salameh, was postponed, on Wednesday, by the first investigating judge in Beirut, Charbel Abu Samra, in the presence of French Judge Aud Bourizi, representative of the European investigators, to Thursday, due to his failure to appear after objections to the procedures from Salameh's lawyer. .
The hearing comes within the framework of investigations centering on Salama's wealth and suspicions of money laundering.
In January, investigators from France, Germany and Luxembourg in Beirut heard witnesses, including bank managers and current and former employees of the Banque du Liban, as part of investigations into money laundering and embezzlement cases in Lebanon linked to Salameh.
According to a judicial source told AFP, the French judge briefed Abu Samra, during Tuesday's meeting in Beirut, with a list of 100 questions, suggesting that "the hearings will extend for three consecutive days."
Salameh will be heard "as a witness, without any action being taken against him or he being arrested," according to the same source.
The European investigations focus on the relationship between the Banque du Liban and the "Fore Associates" company, which is registered in the Virgin Islands and has an office in Beirut, and its economic beneficiary is Raja Salameh, brother of the Governor of the Banque du Liban. It is believed that the company played the role of intermediary for the purchase of treasury bonds and Eurobonds from the Central Bank by receiving a subscription commission, which was transferred to Salama's accounts abroad.
A year ago, the European Judicial Cooperation Unit "Eurojust" announced that France, Germany and Luxembourg had frozen 120 million euros of Lebanese assets following an investigation targeting Salameh and four of his close associates, including his brother, on charges of money laundering and "embezzlement of public funds in Lebanon worth more than $330 million." and 5 million euros, respectively, between 2002 and 2021.
And the Swiss weekly Sonntags-Zeitung reported last month that "a large part of an amount ranging between 300 and 500 million dollars, which Salameh was accused of embezzling, was deposited in accounts in 12 Swiss banks."
In parallel with the European investigation, the Lebanese judiciary opened, in April 2021, a local investigation regarding Salama's wealth and its source, after being targeted by European investigations.
A session to interrogate Salama was supposed to take place within the framework of the local investigation, on Wednesday, but it was postponed to allow room for European investigators.
The Lebanese state prosecuted Salama, his brother, and his assistant, on Wednesday, and demanded their arrest.
Salama, who has held his position since 1993, has always denied the accusations against him, saying that "his prosecution comes in the context of a political process to tarnish his image."
(agencies)
.