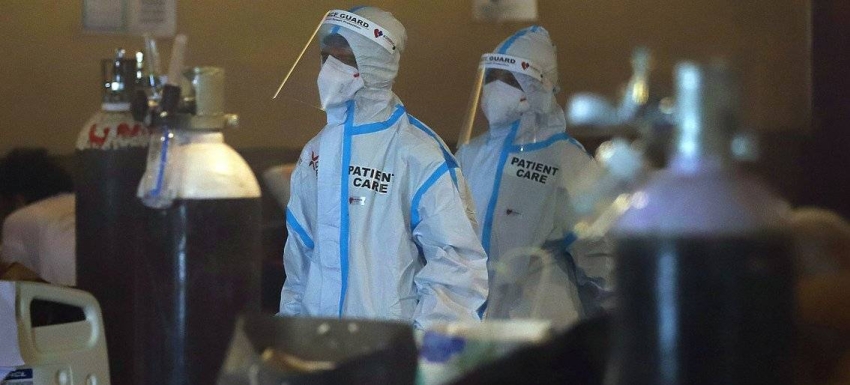 A British study revealed, on Saturday, that people with the delta mutation are twice as likely to be hospitalized than those with the alpha mutation.
"Our research shows that if we didn't have vaccines, the epidemic due to the delta mutant would put a greater strain on the health system than if it was caused by the alpha mutant," said study co-author Anne Brisanis.
It is known that the delta mutant, which was first detected in India, is more transmissible by about 40% to 60% than the alpha mutant that appeared in the United Kingdom at the end of 2020.
But there is still little information about its severity, although preliminary data in Scotland and Singapore indicate a higher probability of hospitalization and severe forms of Covid with this mutation.
The authors of the study, published in the journal "The Lancet Infectious Diseases", analyzed data on more than 43,000 infections recorded in England between March 29 and May 23, the period during which the delta mutant began spreading through the Channel Channel.
The percentage of infections associated with the alpha mutant was 80% on average during that period (99.8% in the first week, and decreased to 34.8% in the last week), while 20% were due to the delta mutant.
Three quarters (74%) of those infected did not receive the vaccine and a quarter (24%) received only one dose of it, and the proportion of fully vaccinated people was only 1.8% of infections.
2.3% of those infected with the delta mutation were hospitalized two weeks after they discovered the epidemic, compared to 2.2% of those infected with the alpha mutation.
But taking into account factors known to influence the severity of COVID-19 (age, ethnicity, and vaccination), the researchers calculate that the risk of hospitalization is 2.26 times greater with the delta mutant than with the alpha mutant.
Patients with the delta mutant were significantly younger, with a mean age of 29 years, compared to 31 years for the alpha mutant.
Given the low proportion of vaccinated people in the group that participated in the study, "the results of this research indicate that there is a risk of hospitalization for people who did not receive the vaccine or received only one dose," explained Brisanis, a specialist in statistics at the University of "Cambridge".
Several studies have shown that vaccines retain a very high efficacy against severe forms of Covid associated with the delta mutant, provided that people are fully vaccinated, while the effect of vaccines is limited after only one dose.
"While this mutant currently accounts for more than 98% of Covid cases in the UK, it is imperative that those who have not yet received two doses do so as soon as possible," said Gavin Dabrira, study co-author and an epidemiologist at Public Health England.