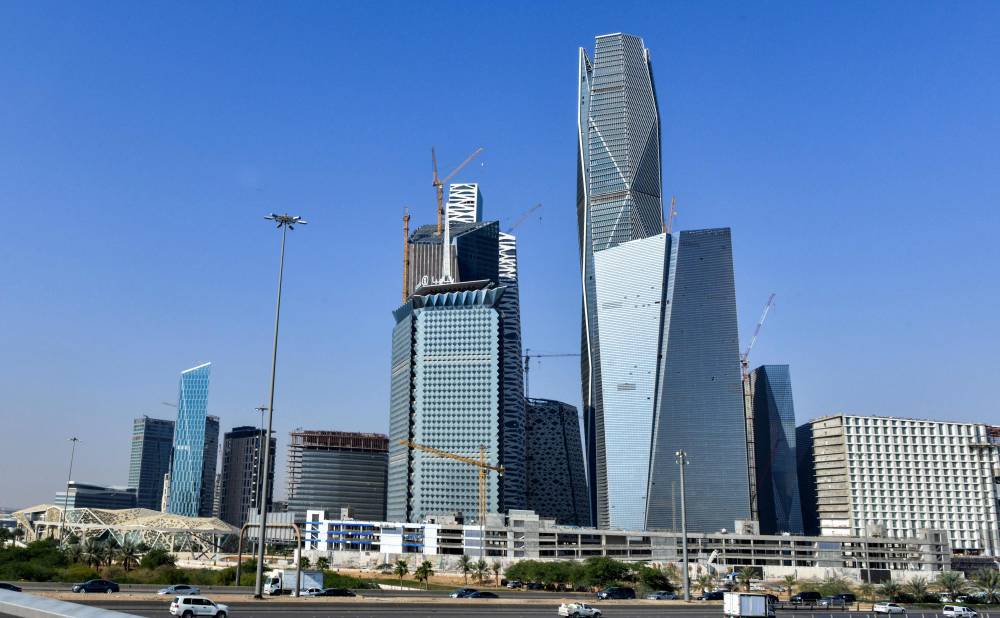 The National Center for Debt Management in Saudi Arabia said, on Wednesday, that the Kingdom expects its financing needs to reach about 45 billion riyals ($12 billion) this year, after raising a larger amount in proactive financing in 2022.
The center said in a statement that Saudi Finance Minister Mohammed Al-Jadaan approved the annual borrowing plan for 2023, as well as the schedule for issuing local sukuk. He added that the Kingdom has collected about 48 billion riyals for its financing needs in 2023 through proactive financing operations that took place last year.
Earlier this month, Saudi Arabia sold $10 billion in multi-tranche bonds on multiple tranches, taking advantage of an opportunity to tap global debt markets amid continued market volatility.
The rise in oil prices helped Saudi Arabia achieve its first fiscal surplus since 2013 last year, which is expected to reach 2.6 percent of GDP. There are expectations of achieving a surplus this year, albeit a slight one, as it is clouded by global economic concerns and the uncertainty surrounding oil prices.
The center said that the Kingdom will continue its financing activities in the local and international markets to pay off debts due in 2023 and in the medium term, as well as market methods to seize opportunities within the framework of the debt management strategy, despite expectations of a surplus.
He also said that Saudi Arabia will study increasing borrowing according to market conditions to ensure "its continued presence in the debt markets and enhance the characteristics of its debt portfolio, taking into account market movements and managing the risks of the government debt portfolio."
The size of the sovereign debt portfolio increased by about 52 billion riyals in 2022 to 990 billion riyals, or 25 percent of GDP, down from 30 percent from the previous year, but it exceeds the center's estimates issued a year ago at 938 billion riyals.
The center expects the debt portfolio to decrease in 2023 to 951 billion riyals, or 24.6 percent of GDP.
Last year, the majority of about 125 billion in borrowing was collected domestically, as borrowing from abroad constituted approximately 15 percent, down from approximately 40 percent in 2021.
The center said that the distribution of debt between the domestic and international markets will remain largely unchanged from 2022.
(Reuters)
.