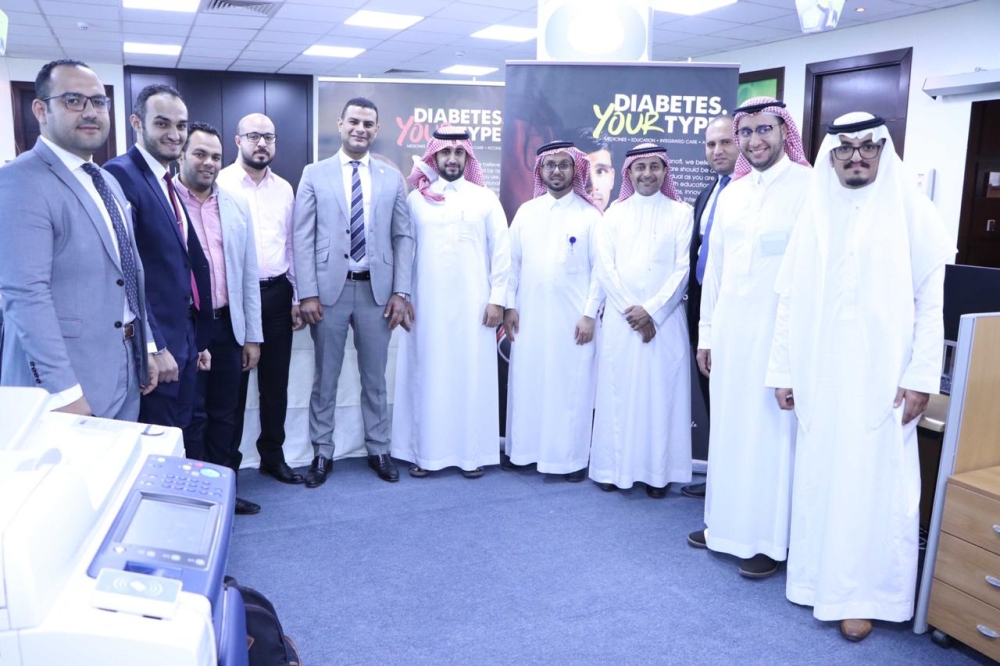 Coinciding with World Diabetes Day, Sanofi, the world leader in integrated health care, organized an awareness initiative on diabetes under the slogan "Diabetes .. Your Type" for all employees and employees of the company in its offices in Jeddah, Riyadh and Dammam, and its factory in King Abdullah Economic City. The initiative aims to introduce them to diabetes and how to prevent it by following a healthy lifestyle that depends on a healthy diet and the practice of physical activities, in addition to enhancing the environment that supports the health of diabetics .. The initiative also highlights a wide range of individual needs and personal circumstances of employees who suffer from diabetes.
Commenting on the campaign, Dr. Ahmed Siraj, Director General, said: "Educating our employees is of the utmost importance so that they are fully aware of the disease and in their full health within the work environment that requires them effort and readiness at all times and outside so that they can enjoy their lives .. The initiative targets three categories. Of the employees, the first includes those who are recovered so that they get general awareness of the disease, and the second one who has a susceptibility to the disease avoids what increases the likelihood of contracting it, and the last includes those who are actually diabetic, so they follow medical instructions and advice to reduce negative complications of the disease.
Sanofi's organization of this initiative comes within the framework of its social responsibility to raise awareness of the importance of maintaining health inside and outside the workplace by taking the necessary preventive measures, in addition to its interest in improving the quality of health outcomes for people with diabetes.
The initiative focuses on real stories and realistic experiences with diabetes for some employees who have become familiar with the disease with the help of therapeutic solutions tailored to their lifestyles and needs. Every person with diabetes is unique in terms of lifestyle, behaviors, family status, etc.
The campaign included several activities such as measuring blood sugar, blood pressure, height and weight for employees, providing them with a set of free medical and food consultations, displaying educational films and distributing leaflets related to a healthy lifestyle and how to reduce diabetes complications, along with providing advice and information on appropriate food for diabetics.