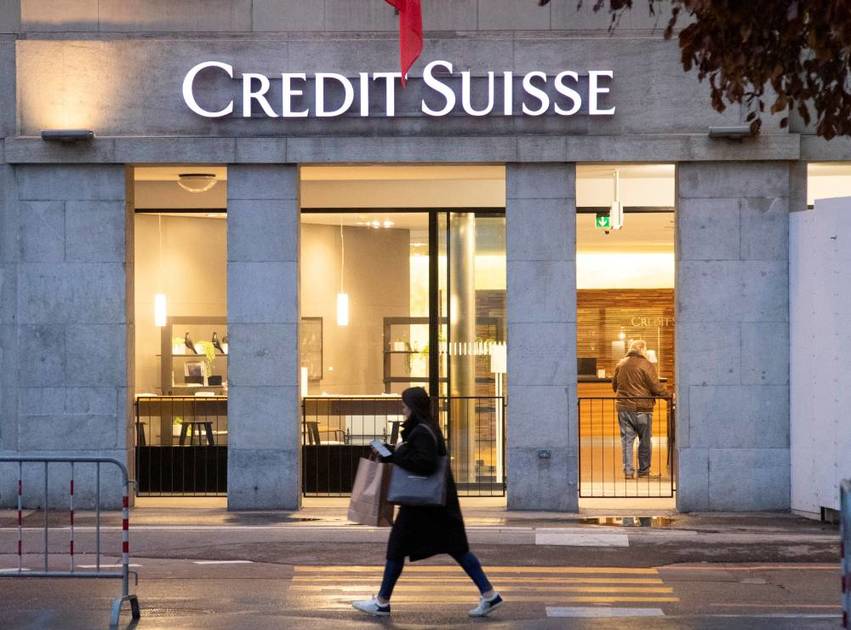 The Qatari sovereign wealth fund increased its stake in Credit Suisse to just under seven percent, becoming the second largest shareholder in the Swiss bank after the National Bank of Saudi Arabia.
The Qatar Investment Authority bought 139.03 million shares in the Swiss bank, according to data from Refinitiv based on a disclosure, on Friday, with the US Securities and Exchange Commission, which dealt with its most recent holdings until December 31, 2022.
The new shares raise the ownership of the Qatar Investment Authority in Credit Suisse to 6.87 percent, equivalent to 272.25 million shares, compared to 5.57 percent as stated in its last disclosure to the authority in November.
Credit Suisse shares rose 2.2 percent on Monday, closing at 3.15 Swiss francs.
A regulatory filing on January 11 said US investment firm Harris Associates, one of Credit Suisse's largest shareholders, had reduced its holdings to about 5 percent, from about 10 percent last August.
The National Bank of Saudi Arabia owns a stake of about ten percent in the Swiss bank after it became a major investor in the $4.3 billion Credit Suisse capital increase, which began in October to finance the reorganization and restructuring of the bank. Eikon's data shows that Saudi Arabia's Olayan Group owns about 3 percent. The National Bank of Saudi Arabia, along with the Qatar Investment Authority and the Olayan Group, owns about 20 percent of Credit Suisse shares.
Credit Suisse unveiled plans in October to raise 4 billion Swiss francs from investors, cut thousands of jobs and shift its focus from investment banking to its wealthy clients.
(Reuters)
.