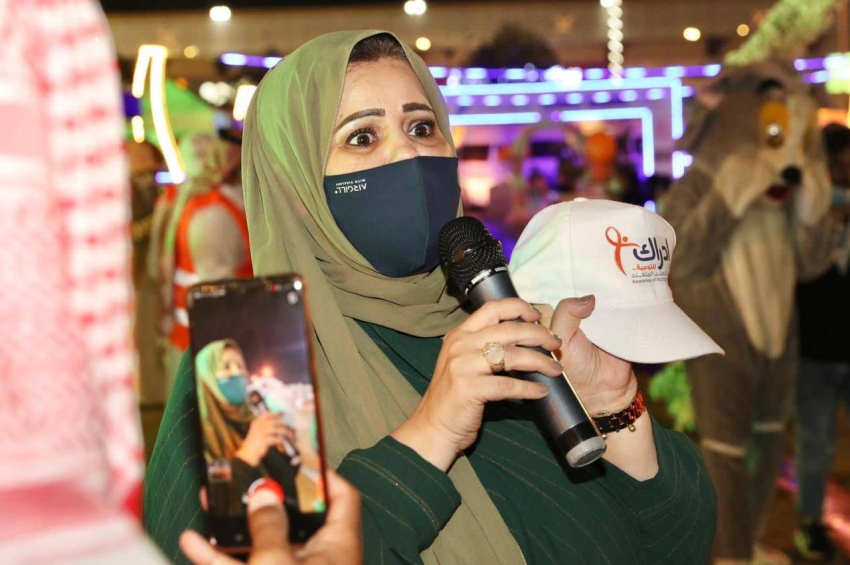 "Tethemat" Association, in cooperation with "Wassem for Multiple Sclerosis" Association, organized an awareness campaign in the city of Al-Baha to introduce multiple sclerosis, in which multiple sclerosis associations participated, and Arfa from Sharqia and Azm from Hail participated in this initiative, with the aim of educating the community about the importance of supporting multiple sclerosis patients and the role of the therapist The occupational rehabilitation of the injured, as statistics indicate that the rate of injury in Saudi Arabia is 60 out of 100,000 Saudis.
The campaign included an awareness march to introduce the disease and its symptoms and its impact on the life of the patient and the importance of supporting him. The march was launched yesterday, Thursday, from the headquarters of the Sympathy Association for the Al-Baha Avenue Festival in Baljurashi Governorate, and was received by the youth of Baljurashi Governorate and members of the Al-Baha media team in the governorate. The campaign continued today in Al-Mandaq and tomorrow in Khairat Al-Baha.
The head of the Wassam Warfi Association for Multiple Sclerosis, Fatima Seyhan Al-Zahran, told her story with the disease and its impact on the independence of the patient in his daily activities, such as dressing, bathing, and others, indicating the need to review the patient with sclerosis for a team of specialists in neurotherapy, such as speech therapy, kinesiology and psychology, as well as the patient's family. They need to consult professionals, as the patient needs to make changes at home, as he experiences episodes of dizziness, dizziness and unsteadiness to help these changes to maintain his safety.
Pointing out that the statistics available to Wassem Association indicate that the number of injured is constantly increasing.