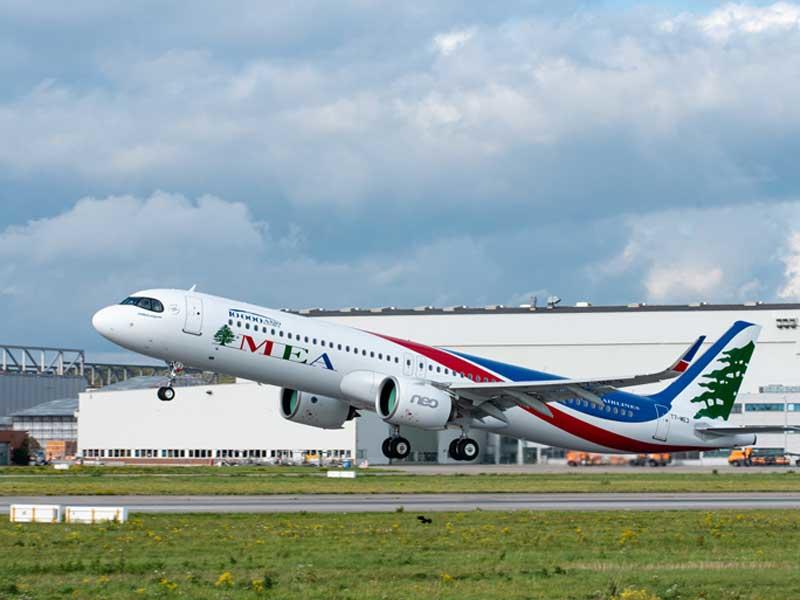 Toulouse: «The Gulf»
Middle East Airlines – Lebanese Airways (MEA) has taken delivery of an Airbus A320 family aircraft, with serial number 10,000. This is the third A321neo to join MEA, which operates an entire fleet of 18 Airbus aircraft, with the first aircraft received this year and another 6 A321neo aircraft will be delivered over the next few months.
The handover ceremony took place in the presence of Mohammed Al-Hout, Chairman of the Board of Directors of Middle East Airlines, who said: "We are proud to receive the advanced A321neo aircraft, which carries the distinguished serial number 10,000, especially as this coincides with the celebration of the Middle East Airlines 75th anniversary of its founding, and following our receipt An aircraft of the same model, which carries the serial number 5,000 in 2012."
He added: "Since taking delivery of the first A320 family aircraft in 2003, we have benefited from the aircraft in terms of operational efficiency. We were the first airline to offer wide-body cabin services and experience in single-aisle aircraft, which has become the preferred choice for most airlines around the world."
MEA acquired the aircraft with serial number 5,000 in 2012, 23 years after the Airbus A320 family began production, and it took the other 5,000 just eight years to celebrate this milestone with MEA as well. This achievement is a testament to the industrial progress and capabilities of Airbus, and evidence of the popularity of the latest version of the highly efficient aircraft (the NEO).