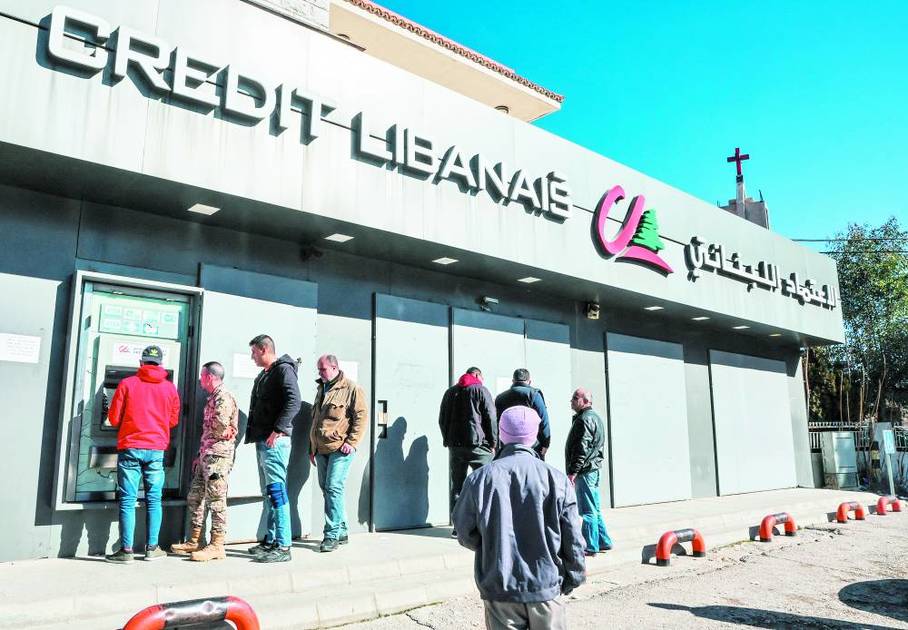 Lebanon plans to triple local currency customs duties on imports, according to copies of government decisions seen by Reuters on Tuesday, as the country seeks to boost its revenues amid a deepening economic crisis.
Caretaker Finance Minister Youssef Khalil asked, in a letter addressed to Prime Minister Najib Mikati, seen by Reuters, to "raise the monthly averages of foreign exchange rates that must be used in calculating fees and taxes on imported goods and commodities from the price of 15,000 pounds to 45,000 dollars."
The Council of Ministers responded with a letter expressing its "no objection", saying that the move "will secure additional revenues that will contribute to reviving work in the public sector."
Lebanon's local currency has lost more than 98 percent of its value since the economy began to collapse in 2019, as it traded at an all-time high of 87,000 against the dollar on Tuesday.
State coffers have been drained and public services have suffered as a result, with school teachers on strike for weeks.
The government has already increased tariffs on imported goods nearly tenfold to 15,000 at the end of last year from the previous official rate of 1,507.5.
In February, it adjusted the exchange rate to match the customs dollar, making the official government rate 15,000 to the dollar.
The unification of Lebanon's various exchange rates is among the preconditions set by the International Monetary Fund nearly a year ago for Lebanon to receive a $3 billion bailout, but fund officials say reforms are taking place at a very slow pace.
The country is heading towards an economy based on cash and the dollar in light of rising inflation and restrictions imposed by banks on transactions.
"Today, the price of the dollar has begun to be placed on the door of the supermarket to prevent consumer exploitation and to enable him to compare between one supermarket and another, and this enhances competition," said the caretaker Minister of Economy, Amin Salam.
"There are supermarkets that used to increase their profits by 30 and 40 percent by pricing in pounds to cover their profit margins, while most people get their salaries in pounds, especially in the public sector," he told reporters.
And he added, "The price in lira was a mask for the exploitation of the currency, and the printing of the lira forced us to carry bundles of money for shopping. Printing leads to inflation, and through dollarization in the supermarket, it prevents the consumer from being forced to pay in dollars, and leaves him with the choice.
He explained that stores will be allowed to display the prices of imported goods in dollars.
(Reuters)
.