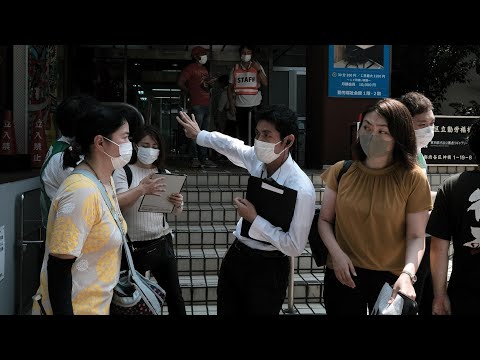 The Okinawa authorities in Japan announced that they suspended the use of Moderna vaccines against Covid-19 on Sunday after discovering new contaminated batches of it.
This decision came a day after the Japanese Ministry of Health opened an investigation after the death of two men who received the Moderna vaccine out of 1.63 million doses due to impurities in some vials. And the Okinawa region (southern Japan) announced in a statement on Sunday that "the use of Moderna vaccines has been suspended because foreign substances have been detected in some" shipments.
And local media reported that the batches in which the contamination was monitored Saturday in Okinawa differed from those whose use had been suspended before that due to impurities in some of the bottles. The move comes a day after the Japanese Ministry of Health announced in August the deaths of two men, aged 30 and 38, who each received a second dose of Moderna vaccine, which came from one of three batches whose use was suspended by a government decision on August 26.
The ministry announced the opening of an investigation to uncover the cause of the death of the two men, explaining that "the causal relationship to vaccination is still unknown."
For its part, the American Moderna and the Takeda Group, which imports and distributes vaccines in the archipelago, said in a joint statement, "Currently, we have no evidence that these deaths were caused by Moderna's vaccine against Covid-19, and it is important to conduct an investigation to determine whether there is a link." The nature of the particles detected in the vials, which were subcontracted by a company in Europe with Moderna, is not yet known. "The vials have been sent to a lab for analysis and the first results will be known as early as next week," Moderna and Takeda said.
The American company assumes that the problem comes from a production line of the company that signed the secondary contract "Rofi" in Spain, which produces vaccines against Corona for markets outside the United States.
On August 26, Rufi confirmed that it was investigating the cause of contamination in these batches distributed in Japan only. About 44 percent of Japan's population has received a full vaccine, while the country faces a record increase in the number of HIV infections linked to the spread of the most contagious delta mutant. More than 15,800 people have died from Covid-19 in the country, the bulk of which are subject to health restrictions in an attempt to stop the epidemic.