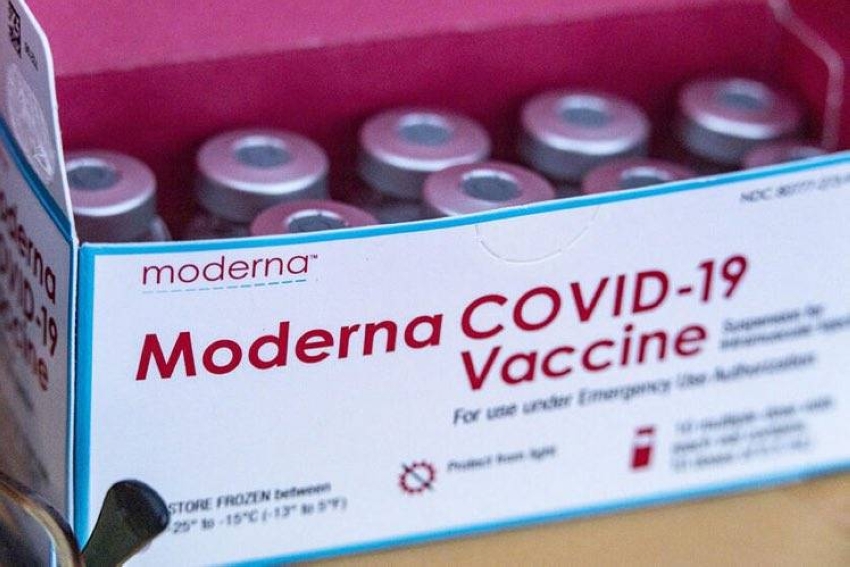 On Thursday, Japan announced the suspension of the use of 1.63 million doses of the American company Moderna's vaccine against the Covid-19 epidemic, after reports of a defect in three shipments distributed in the country.
The Japanese Pharmaceutical Group "Takeda", which imports and distributes the Moderna vaccine in Japan, said in a statement that it had received "information from several vaccination centers indicating that foreign objects were found in sealed vaccine tubes." And the group added that "after consulting with the Ministry of Health, we decided to suspend the use of vaccines" coming from three shipments, equivalent to 1.63 million doses, as of Thursday. Takeda has asked Moderna to conduct an "urgent investigation" into the matter.
Confirmation did not detail the nature of the foreign bodies that were detected, explaining that it had not yet received information about health risks associated with the doses in question. Government spokesman Katsunobu Kato announced that contamination was detected in vaccine tubes from one shipment, but officials decided to suspend the use of vaccines from the other two shipments as a precaution. "We have not received reports of health problems associated with foreign objects," he told reporters. "But we are asking people to contact their doctors if they feel any abnormal symptoms," he added.
Japanese media reported that the three shipments were made in Spain at the same time. The contaminants were detected in 39 sealed tubes at eight vaccination centers in central Japan, including in Tokyo, according to public network NHK. But staff visually check doses for contamination before injecting them, according to the ministry, adding that the vaccination center in Tokyo was not affected. Kato denied receiving any "concrete reports" confirming the use of doses containing pollutants.
For its part, the Japanese Ministry of Health announced that it will cooperate with Emphasis on distributing alternative doses in order to avoid disrupting the national vaccination program, which has been accelerating for a few months after a slow start. Takeda declined to provide any details, citing Moderna's investigation. But a spokesperson for the company said it was encouraging people to receive the vaccine. About 43% of Japanese have received the full vaccine, but the country is currently facing record levels of daily infections due to the most resistant and fastest-spreading delta mutant. The restrictions imposed to combat Covid-19 include the greater part of Japan, but they remain limited and their effectiveness remains questionable, in light of the limited means available to the government to enforce them compulsorily.