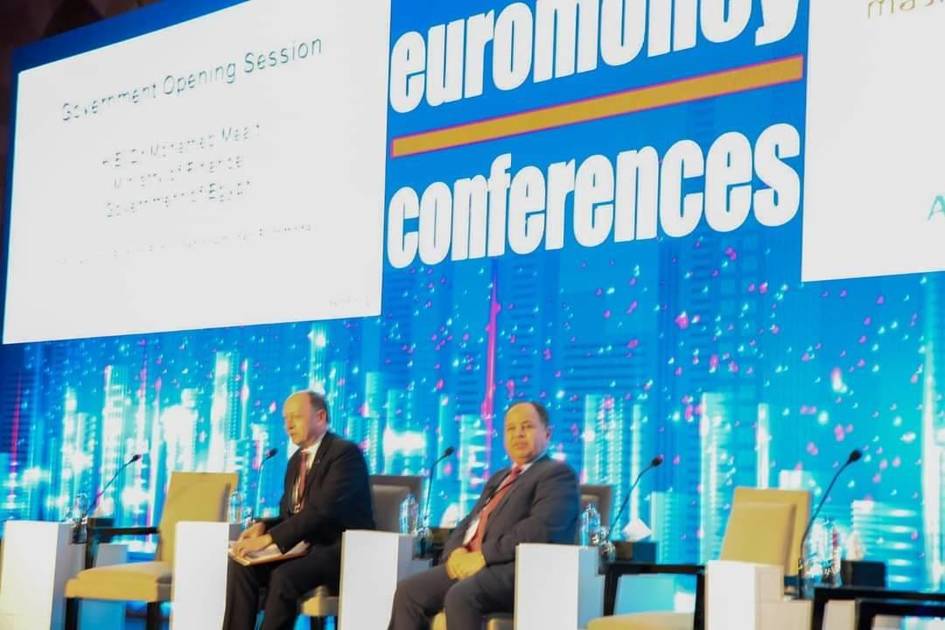 Cairo: «The Gulf»
Egyptian Finance Minister Mohamed Maait confirmed that Egypt's oil exports increased from $8.6 billion in the year 2020-2021 to $18 billion last June.
He added at the "Euromona Egypt" conference, which is being held in Cairo, that Egypt has achieved a net oil surplus of about $4.4 billion, instead of a net oil deficit over the past years, noting that non-oil exports rose by 29.1%. He said that natural gas exports amounted to $600 million per month, and we aim to reach $1 billion per month over the next year.
The minister indicated that Egypt is looking forward to a more improved and sustainable economic situation in 2023, with the growth of non-oil and petroleum exports and the revenues of the Suez Canal, explaining that the Egyptian government aims to reach $100 billion in total exports in 5 years, by laying the foundations for a more stimulating climate for industry. production and export, to achieve sustainable and job-rich growth led by the private sector.
He said that the government is opening wide horizons for the private sector with the State Ownership Policy document recently approved by the Council of Ministers, with the aim of paving the way more for expanding the private sector's contributions to economic activity.
Maait stressed that Egypt is moving strongly towards a green recovery, with attractive prospects for domestic and foreign investments based on a strong and developed infrastructure capable of accommodating more productive activities, aiming to create a promising development path that helps overcome the severity of global economic risks, in which the repercussions of the Corona pandemic are intertwined, with Extremely negative effects of the war in Europe.
He said that these conditions posed unprecedented challenges, foremost of which was a sharp inflationary wave that was reflected in the rise in the prices of goods and services, especially food and fuel, and the difficulty of developing countries and emerging economies accessing international markets to meet their financing needs, as the matter has become more expensive with the sharp increase in interest rates.
The minister indicated that Egypt is dealing with the current global challenges, with flexible financial policies that are based, in one of its tracks, on diversifying financing sources, reducing its costs, and expanding innovative financing mechanisms, by issuing sustainable, blue and social bonds, sukuk, and "green samurai" bonds. in Japan and a "green panda" in China, which contributes to attracting new segments of investors.
.