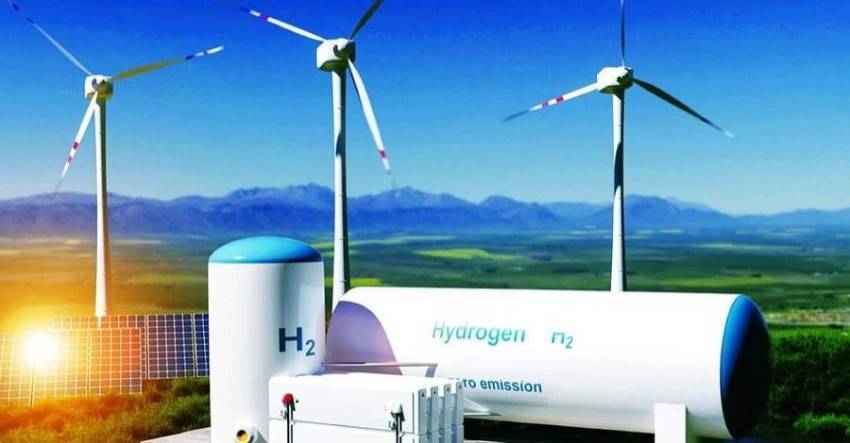 An Arab energy company specialized in energy distribution and integrated services in Egypt said on Thursday that it and its partner Voltalia, which is listed on the Euronext Paris stock exchange, signed an agreement of understanding with the Egyptian government to establish, finance and operate a green hydrogen production plant with a capacity of 150,000 tons per year.
The company said in a statement that the initial phase of the project includes a new green hydrogen production plant with a capacity of 15,000 tons per year near Ain Sukhna port in the Suez Canal economic zone, using electrolysis technology.
She added, "The project will expand later to reach a production capacity of 150,000 tons per year, with an electrolysis capacity of up to a total of one gigawatt, which will be provided through a total of 2.7 gigawatts of solar and wind energy, provided that the Egyptian government provides the required land to build the project on." .
Egypt, which last month hosted the United Nations climate conference COP27, recently signed a series of memorandums of understanding for green hydrogen projects, a term that refers to hydrogen production using renewable energy sources without any carbon emissions.
In a related context, BP said that it had signed a memorandum of understanding with the New and Renewable Energy Authority, the Egyptian Electricity Transmission Company, the General Authority for the Suez Canal Economic Zone and the Egyptian Sovereign Fund for Investment and Development, according to which the company is conducting studies to evaluate the possibility of establishing a green hydrogen manufacturing plant in Egypt.
The company added that it will carry out studies to examine the technical and economic feasibility of establishing a large-scale multi-stage plant for exporting green hydrogen, and that it will work during the first stages to collect data and conduct feasibility studies for several agreed-upon sites commensurate with the requirements of establishing the proposed project, as well as maximizing the utilization of available resources.
(Reuters)
.