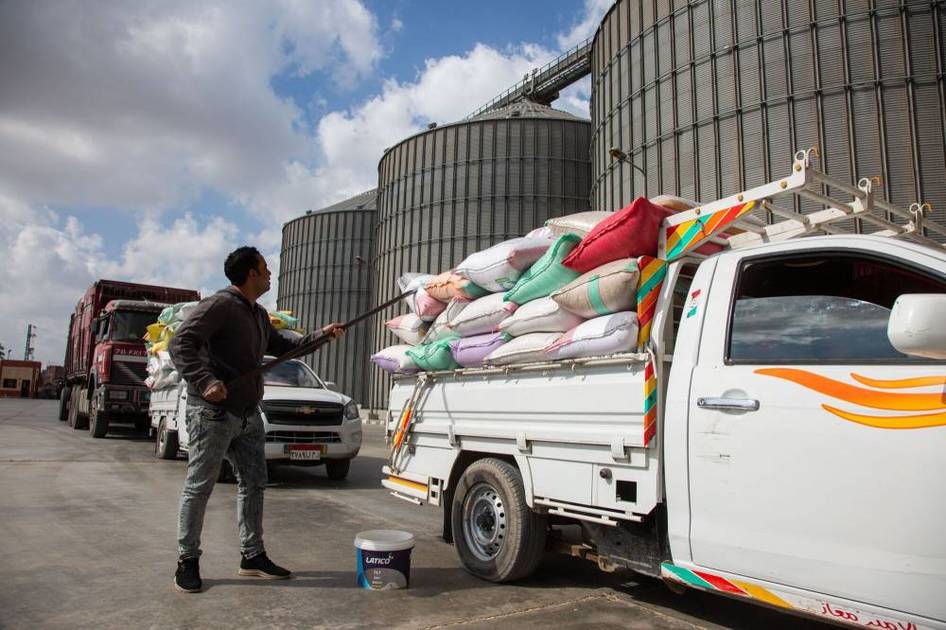 An Egyptian official and traders said, "Egypt is delaying payments for its large purchases of wheat for periods of up to months at times, at a time when the country is experiencing a shortage of hard currency."
Egypt is one of the world's largest importers of wheat, and wheat purchases are directed towards providing heavily subsidized bread.
After the war broke out in Ukraine, Egypt is now mostly dependent on Russia for the wheat it needs.
Egyptian Supply Minister Ali al-Moselhi told Reuters: "The government agency responsible for purchasing grain is delaying the opening of letters of credit to pay for wheat imports to ease financial pressures resulting from the shortage of foreign currency."
Egypt's reserves of wheat
Al-Moselhi said in a press conference on Thursday: "Egypt's strategic reserve of wheat is sufficient for consumption of 5.9 months."
He added, "The country's reserves of vegetable oils are sufficient for five months."
Kamal Hashem, head of the Egyptian General Company for Silos and Storage, said on Tuesday: "The government has bought about 2.7 million tons of wheat from local farmers so far."
He stated, "It is expected that the quantities supplied will reach more than 4 million tons of local wheat this year," according to Reuters. (Reuters)
.