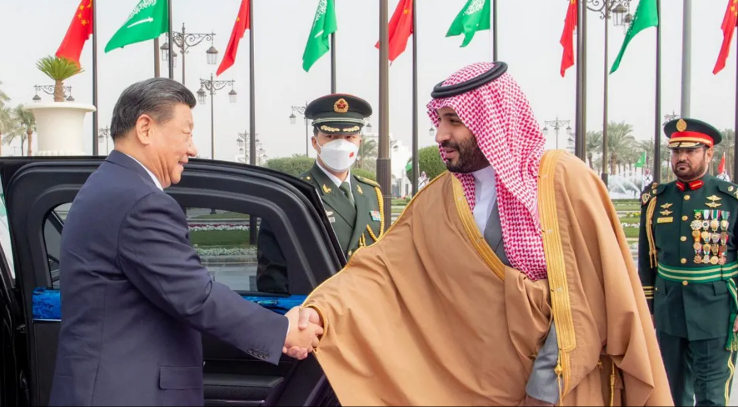 The Saudi Press Agency, "SPA", stated that Chinese and Saudi companies have signed 34 agreements to invest in clean energy, information technology, cloud computing services, transportation, construction and other sectors.
On Thursday, the Saudi Crown Prince, Prince Muhammad bin Salman bin Abdulaziz Al Saud, received Chinese President Xi Jinping, who is visiting the Kingdom amid efforts to enhance cooperation between Beijing and the Arab countries, at various levels, and the Chinese President is on an official visit to the Kingdom of Saudi Arabia that will last for 3 days. days.
Members of the Saudi Royal Guard on Arabian horses, carrying Chinese and Saudi flags, presented a car carrying Xi as it entered the royal palace in Riyadh, where he was received by Prince Mohammed bin Salman.
The Saudi Minister of Investment, Khaled Al-Falih, confirmed that the agreements reflect the Saudi government's keenness to develop relations in all fields, including economic and investment, with China.
Al-Falih said that the visit will contribute to raising the pace of economic and investment cooperation between Saudi Arabia and China.
He pointed out that Vision 2030 provides unprecedented investment opportunities in multiple sectors. Including renewable energy, industry, communications, information technology, biotechnology, tourism, building and construction, and others.
It is worth noting that the volume of trade exchange between Saudi Arabia and China during the past five years (2017-2021) amounted to about 1.2 trillion riyals (equivalent to $320 billion).
The volume of trade exchange between the two countries reached 304 billion riyals in 2021, and trade exchange in the third quarter of 2022 recorded 103 billion riyals.
.