The Fourth Child Health Forum, which was called by the Pediatric Department at King Abdulaziz University in Jeddah, warned against ignoring the vaccination of children against the Corona virus, as the forum continued its scientific sessions and discussed developments in the specialty.
The head of the conference, Professor of Pediatrics, Endocrinology and Diabetes at King Abdulaziz University in Jeddah, Professor Abdul Moeen Eid Al-Agha, explained that the forum stressed the importance of the Covid-19 vaccine for children, as the importance of immunization lies in four important points; Which:
Prevention of the main virus "Covid 19" and the strains and mutants that result from it.
– Strengthening children's immunity against diseases, specifically viruses, whether corona or seasonal flu; It is known that children and the elderly are among the groups with weak immunity, and therefore it is important to immunize them.
– The activity of the Corona virus continues to date in all countries of the world, despite the campaign of vaccinations and immunizations for members of all societies; Giving children vaccination is an absolute necessity to prevent the presence of any gaps that penetrate through the virus and continue its activity.
Young children are more in contact with others in society, and therefore immunization enhances preventive protection more.
Al-Agha indicated that having children aged five and over receive the "Covid 19" vaccine also helps to participate safely in sports and other team activities.
He said: The category of young children, adolescents and adolescents is one of the most mobile and active groups in societies and leaves the home for the motives of study or recreational activities, and therefore preventive immunizations protect them, God willing, from disease or its complications.
He noted that the forum sessions also discussed, in its papers, the prevalence of type 2 diabetes in children due to obesity. This type of diabetes was not known in previous decades except in adults and the elderly, and its main cause is due to the spread of obesity – as she explained – and besides that, many medical studies have shown that many children of our Saudi society suffer from a noticeable rise in weights that do not match With their height as a result of the increased consumption of fast food and lack of any sports activity, sitting for long hours on electronic devices, eating foods that contain high levels of fat, and increasing the intake of soft drinks.
Al-Agha added that the forum also discussed the importance of growth hormone for treating short stature, and correcting all false information about it, as there is a lot of false information about growth hormone among the general public through social media and the Internet to an exaggerated degree, which affects the psychological readiness for regularity. On treatment, as it is known that growth is related to puberty more than it is to chronological age. For example, a child may be young but an adult and does not benefit from growth hormone treatment, while another child who is older than him but has not reached the age benefits from growth hormone treatment, and treatment The hormone is not courses, but is taken continuously over a period of years until the growth gap in the bones is closed.
Al-Agha revealed that the forum also shed light on the challenges that threaten children's health due to electronics, explaining that there is a large excess of the number of hours that children must spend with devices, as the American Children's Association has set only two hours per day for children's use of devices, so it is advised to legalize The use of electronic devices in children so that it does not exceed two hours, monitoring of the websites that the child visits on the Internet and the games he plays, and the regulation of video views on Internet sites by setting a daily time for electronic games and browsing and following up on educational, entertainment and useful programs and forcing him to abide by all of that so that he is not The matter is at the expense of his studies, and the need to motivate the child to exercise and other recreational activities, and not to allow the use of electronic devices in the bedrooms before bed at all, and firmness with children must be made when the controls are not implemented, and a measure must be taken to prevent this from happening in the future, such as preventing them from playing for a day, On the other hand, encouragement upon commitment, preventing appliances from the dining table, to make mealtime an area free of electronics, even television, as the The first food in front of the screens makes the individual consume more calories, and children's time can be invested in developing his hobbies, and practicing physical sports at home, encouraging him to choose games that develop intelligence and increase his mental and cognitive skills.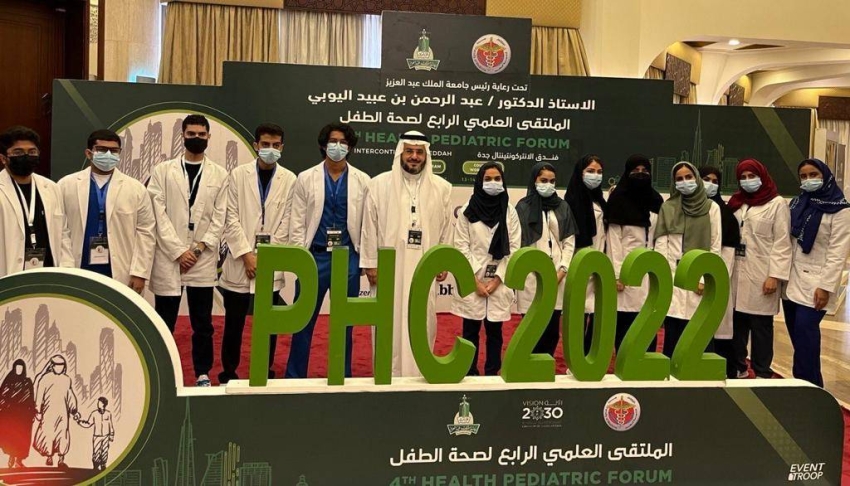 Professor Al-Agha ends his speech by saying: There is a golden rule that says, "An ounce of prevention is better than a pound of cure." Therefore, the family must be firm with its children in health matters, including preparing healthy food at home, and if it is necessary to eat outside, let it be once a month, and replace soft drinks with fresh juices and healthy water, and make sure to practice group sports such as walking for at least 5 days in week, and directing children to prevent the use of electronic devices for more than two hours a day, and not to be lenient in this matter in order to preserve the safety of their health.
.