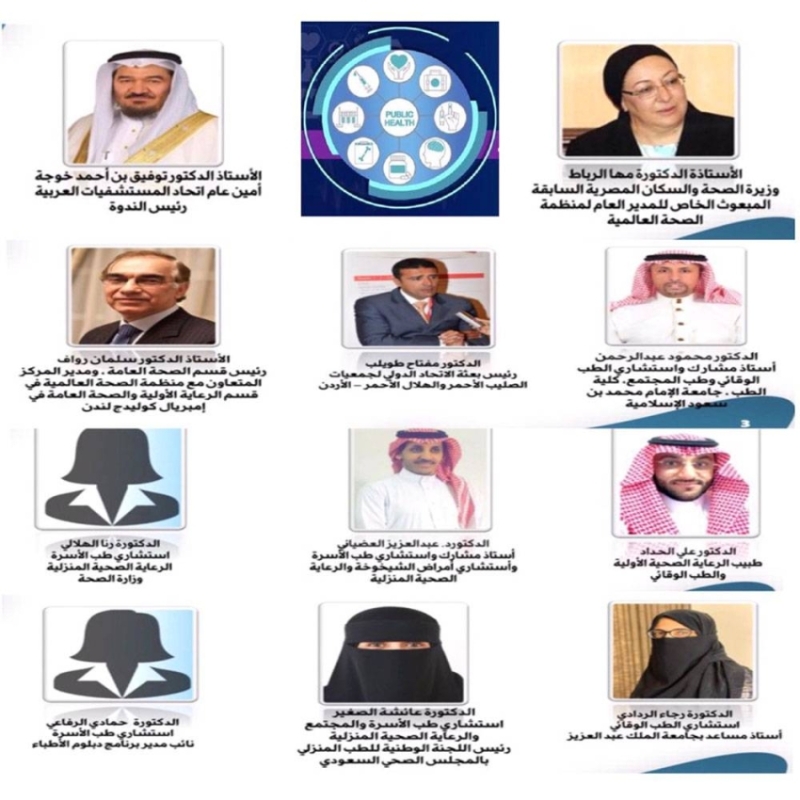 Under the auspices of the Secretary-General of the Federation of Arab Hospitals, Professor and Consultant of Family and Community Medicine, Professor Tawfiq Ahmed Khoja, tomorrow, the fifth of Sha'ban, corresponding to March 8, 2022, will launch the interactive remote meeting "Health care… Policies and procedures in home care programs".
The interactive meeting discusses 6 main themes:
0 types of medical conditions for home medical care.
Public health and its integration into primary health care.
The role of the pharmacist and the quality of medicines and health supplies for home care patients.
Basic laboratory tests for home care patients.
Policies and procedures required to serve home medical care patients.
Ethical and professional controls for dealing and communicating with patients and their families.
The Saudi Commission for Health Specialties has approved 20 hours of continuing medical education for the activities of the health meeting, and the best 5 researches will be selected, in order to participate for a period of 10 minutes and provide an audio and video explanation.
In a press statement, the health expert, Professor of Public Health, Tawfiq bin Ahmed Khoja, explained that the home health care service is a treatment service that the patient receives at his home instead of staying in the hospital, through the provision of doctors, nurses and specialists to carry out home visits on a regular basis. Also, providing the patient with the necessary equipment, medicines and dressings, all under the supervision of the doctor and according to his directions.
He continued, "Health care provides the patient with the opportunity to recover in his home and in the light of the family atmosphere, as well as the practice of daily chores, the practice of some hobbies, the patient's sleep in his own bed, and the enjoyment of the care of the rest of the family, which helps, God willing, to recover at a faster time."
Professor Khoja concluded by saying, that the importance of home health care services lies in providing the necessary support to public and private hospitals in line with the comprehensive social and economic renaissance experienced by all countries that have brought about great changes that affect various aspects of life.
.