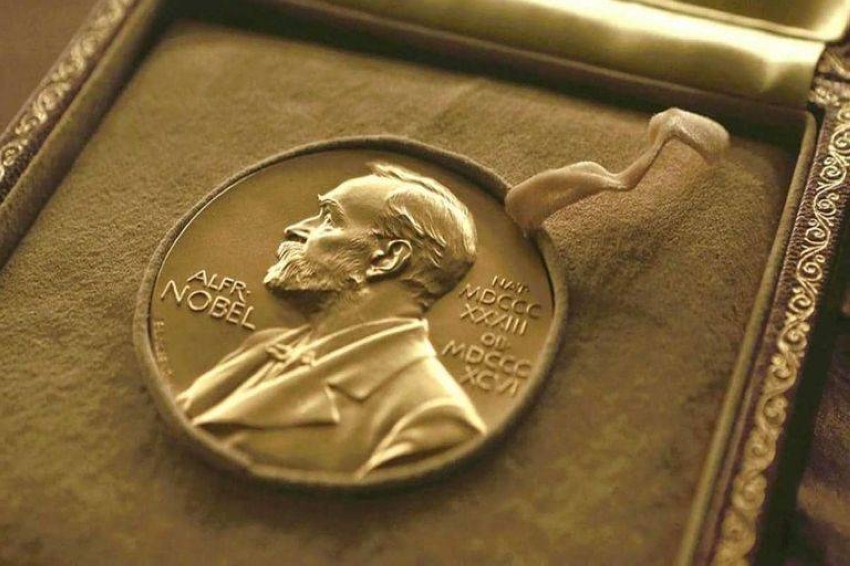 American scientist David Julius and his compatriot of Lebanese-Armenian descent, Arderm Patabutian, won the 2021 Nobel Prize for Medicine in recognition of their discoveries in the field of heat and touch receptors, the committee responsible for these prestigious rewards announced in Stockholm on Monday.
The committee said the "pioneering discoveries" of this year's Nobel Prize winners "have allowed us to understand how heat, cold and mechanical force can stimulate the nerve impulses that allow us to perceive and adapt to the world". David Julius, 65, a professor at the University of California, used the active ingredient capsaicin in hot peppers, which causes a burning sensation, to detect the presence of a receptor in the skin's nerve endings that reacts with heat.
His fellow countryman, Arderm Patbutian, born in Beirut in 1967, and a professor at the Scripps Research Institute in California, used pressure-sensitive cells to discover a new class of receptors that interact with mechanical stimuli in the skin and internal organs.
The names of many scientists have been circulated for this year's award, which is given in its 120th anniversary, including pioneers in research related to vaccines against Covid-19 with messenger RNA technology (mRNA), research related to the functioning of the immune system, and experts in cell adhesion. Or in the sciences of flight, according to experts in scientific prizes polled by Agence France-Presse.
The Nobel Prize in Medicine was awarded last year to three virologists for research related to the hepatitis C virus.
The Nobel season continues with the Physics Prize on Tuesday and Chemistry on Wednesday, followed by Arts on Thursday and Peace on Friday, and ends with the award of the Economics Prize on Monday, October 11.
Nobel Prize Winners for Medicine in the Last Ten Years
Here are the names of the Nobel Prize winners for medicine in the last ten years:
2021: David Julius and Erdem Patbutian (USA)
— 2020: Harvey Alter, Charles Rice (US), Michael Hooten (UK)
— 2019: William Kaelin, Greg Semenza (US), Peter Ratcliffe (UK)
— 2018: James B. Alison (US) and Tasaku Honjo (Japan)
— 2017: Jeffrey S. Hal, Michael Rosbach and Michael W. Young (USA)
— 2016: Yoshinori Ohsumi (Japan)
2015: William Campbell (Ireland), Satoshi Omura (Japan), Yoyo To (China)
— 2014: John O'Keefe (UK and US), May-Britt Moser and Edvard E. Moser (Norway)
2013: James Rothman, Randy Schekman (US) and Thomas Sudoff (Germany)
2012: Shinya Yamanaka (Japan), John B. Gordon (Great Britain)