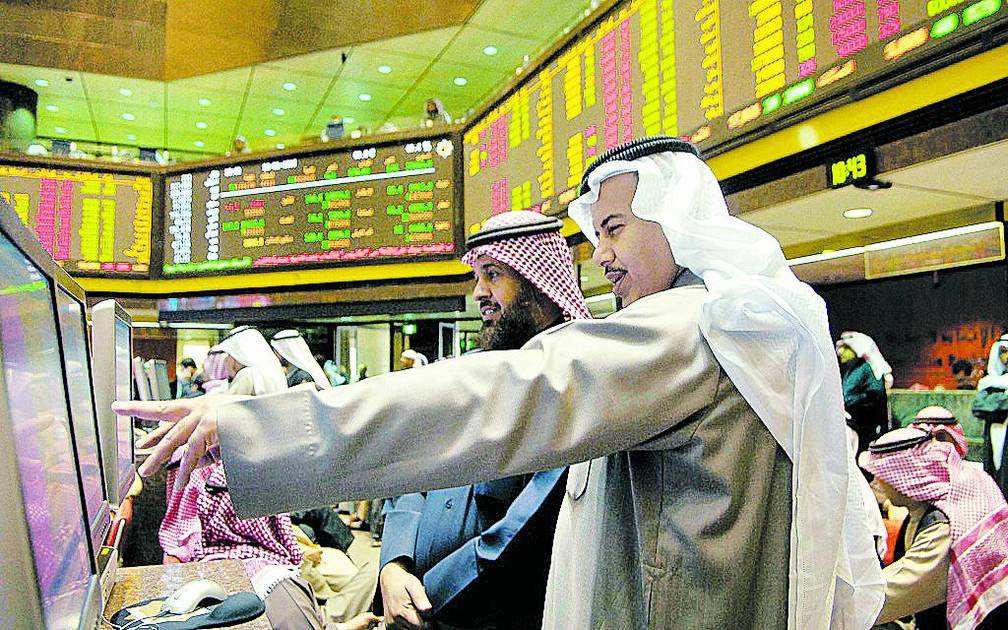 5 Gulf stock markets declined at the close of trading on Wednesday, while Kuwait and Muscat markets violated the trend, affected by the drop in oil prices under pressure from recession fears at a time when fears that the West's imposition of a ceiling on the Russian oil price would lead to a significant reduction in supplies.
UAE financial market indices decreased, with the Abu Dhabi market index declining by 0.70% to 10,300.83 points, amid transactions of 1.52 billion dirhams, and the Dubai Financial Market index fell by 0.03%, to 3,338.88 points, in transactions of 334.86 million dirhams.
In Saudi Arabia, the market index decreased by 2.5% to the level of 10,185.14 points, with transactions of 3.63 billion riyals.
And the Kuwait Stock Exchange indices closed higher on Wednesday, as the first market index rose 0.08 percent, the general index 0.10 percent, the main market 0.21 percent, and the main market 50 by 0.32 percent, with transactions of 40.55 million dinars.
In Qatar, the general index fell by 1.33%, to reach the point 11463.07, with transactions of 456.5 million riyals. In the Muscat market, the stock index rose by 1.41% to 4,723.75 points, with transactions of 10.7 million riyals. The stock index in Bahrain declined by 0.06% to 1856.6 points, with transactions of 153.96 thousand Bahraini dinars.
.