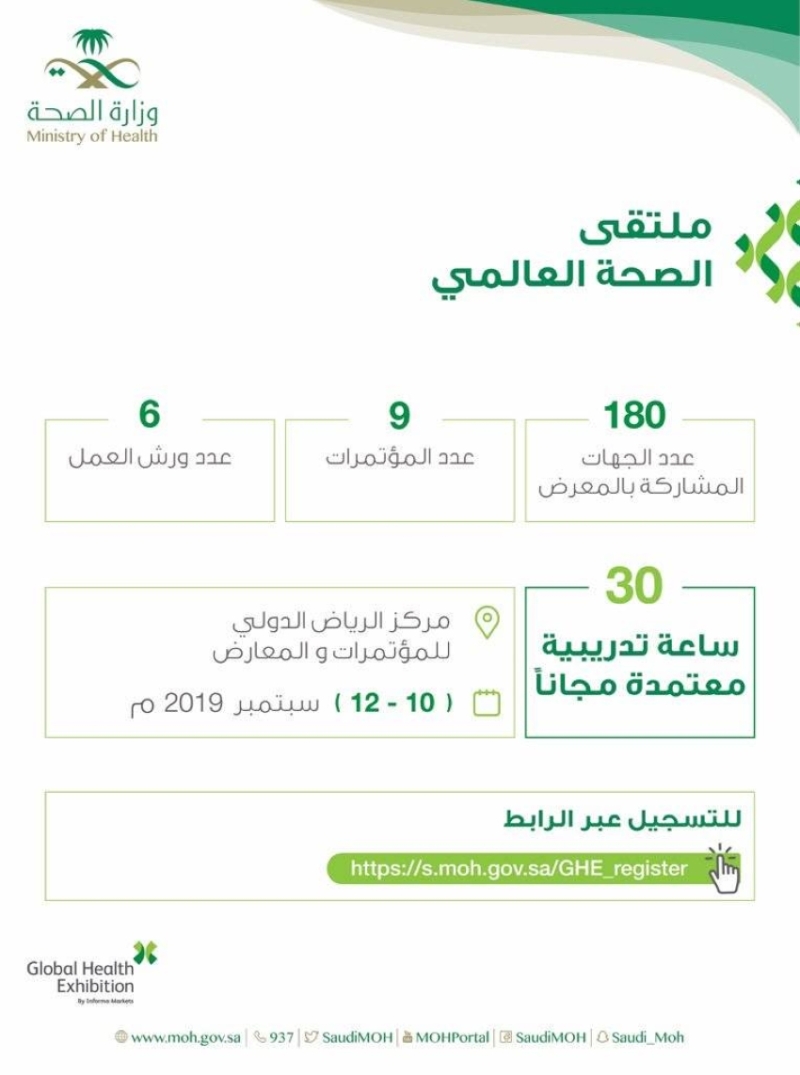 The Kingdom of Saudi Arabia will host during the period 9-11 October 2022 AD the Global Health Forum in the capital Riyadh under the slogan "Transformation in the Health Sector" at the Riyadh International Convention and Exhibition Center, which is a global health event, in pursuit of achieving the Kingdom's vision 2030 and a major and fundamental shift in health investment, and a motivation For digital transformation of the healthcare sector and enhancing access to medicines and technologies, leadership and governance, with more than 112 speakers from all over the world.
Giants of leaders in the health sector will discuss during the forum the main aspects of the health care system included in the implementation of the National Program for the Transformation of the Health Sector in the Kingdom of Saudi Arabia, which aims to enable substantive dialogue between thought leaders and government officials on service delivery, stimulating the digitization of health care, access to medicines and technologies, and financing the health system leadership and governance.
Participants in the forum will also focus on the main topics, which include stimulating the digitization of health care, as well as leadership, change management and transition to new models of care, health economics, and health system financing, in addition to providing health care services in the future, which enhances the Kingdom's position as a leader in the health sector. In addition, promising entrepreneurs from around the world will speak to an audience of investors about how to address their digital technologies or other innovative solutions to the current gaps in healthcare.
.